Attention, Beverage Distributors:
If buying Beverage Trucks is a hassle, then let us do the dirty work!
We are a company dedicated to tailoring a Beverage Distributors' fleet needs with the very best equipment match by providing our customers' with the knowledge they need to make prudent decisions as they invest in heavy trucks.
With over ten years experience in selling light, medium and heavy duty trucks to beverage distributors, Jeff has developed a deep familiarity with models offered by Freightliner, International, Kenworth, Peterbilt, Hackney Bodies, Mickey Bodies, and many others. His entrepreneurial spirit and passion for specialty truck sales have made him a valuable resource to those looking to purchase a beverage delivery vehicle.
Why We're Different
We built the business on the concept of not only selling beverage vehicles, but also building relationships with our customers. We recognize that each customer has specific requirements for their fleet and by building a relationship with our customers we are better able to utilize our nationwide network of vendors and dealers.
We spent the bulk of 2016 traveling across the country meeting with Beverage Distributors. The purpose of the trip was to learn more about what our customers are dealing with from different terrains, driver retention issues, and environmental effects on equipment.
We recognize that purchasing equipment is only a small portion of your job responsibilities, and that it can often be a painfully long, frustrating process. We aim to alleviate the stress of buying delivery equipment and have developed a strategy that makes our transactions quick and easy.
Simplified Buying
Once we have chatted with a customer for just a few minutes, we can identify the precise requirements essential to finding the perfect component for your fleet. Once the equipment match is located, deemed suitable and payment is secured, the process moves quickly to ensure a timely delivery. After payment is received, there is no lengthy paperwork to complete. All we need from your end is a "Yes", payment and a returned, signed bill of sale!
The Best Deals
While we do sometimes sell new trucks, we primarily focus on the used market, which can save you thousands. For example, a new beverage truck can cost upwards of $80,000.00. That's a pretty penny for most of our customers, so we pride ourselves on being able to find comparable, low mileage used units that can fit the same bill.
Street Cred
We have sold a bevy of trucks to small and large distributors all across the country with most of the purchases happening sight unseen. Each unit we sell goes through an extensive, independent inspection process, and we aren't afraid to spend a little money to make sure that a unit is in tip top shape, when it arrives at your door. Furthermore, we offer Premium 2000 Warranties, for purchase, that will ensure that the risk associated with a sight unseen purchase won't cost you an arm and a leg in the long run.
We have a Lindsey!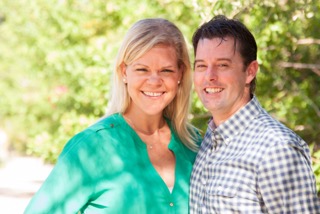 beverage truck pros Lindsey spent the first 15 years of her career working with one of the nations leading non-profit social service organizations. While she handles most of the back end work of our business, she also leads our efforts to give back more than 10% of the companies earnings to deserving causes. She ensures that every dollar you spend with us benefits someone in need.
We appreciate you checking us out, learning more about our business and perusing our inventory here on our website.
CALL US TODAY AT 888-543-2473 FOR MORE INFORMATION.
Jeff & Lindsey Smith